Tuesday, March 11, 2014
The Government trolls will continue to hide under their bridges until some unsuspecting victim passes within arms' reach and then they will pounce. This is the nature of the troll. Learn to look for the signs of battle and take another route. If you are brave and confident, then shine the light on the troll and watch them turn to stone or blow up in front of you. Either one is fascinating to watch. There is nothing quite like the spectacle of beating a troll at their own game and dragging them into the daylight for everyone to see.
***Read full article here***
Posted by WHOOLI
at 8:51 PM
No comments:


Monday, March 10, 2014
Guest:
Larry Engel
,
Operation Censorship
,
Halbig Notes
This is Deanna's recording. RBN's was choppy.
News Page
Deanna's site
Official chat room
Spingola Speaks .Info
RBN
32k CF
Download
Posted by zapoper
at 10:07 PM
11 comments: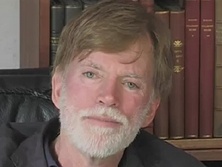 Today: Dr. David Duke goes into the Jack Lew speech at the AIPAC conference showing that the whole contrived controversy between the Democratic and Republican policies toward Iran are nothing more than Jewish extremist, and even more radical Jewsih extremist factions. The speech before this private, Jewish body which has loyalty to Israel over the United States was actually featured on the U.S. Government Treasury Dept. website! Amazing powerful expose by Dr. Duke. Then he and Dr. Slattery go into Dr. Slattery's new article on DavidDuke.com concerning the anti-Russian propaganda filling the Zio media and how they have distorted the truth about the Russian law that is promoting, healthy, traditional sexual values. Copy and make videos and podcast of this broadcast, post them to the internet and support this vital work!
David's site
Rense Archive
56k CF
Download
Posted by zapoper
at 5:42 PM
No comments:


On this edition of
The Realist Report
, we will be hosting a debate between two astute independent researchers into the events of 9/11. Don Fox and OneBornFree have radically different perspectives of what actually took place on 9/11, how the WTC towers were destroyed, the role the mass media played, who was ultimately responsible and why. We will be debating these and other issues pertaining to 9/11 during this program. Calls will be taken in the second hour.
More@ John's Original Post
John-Friend.net
The Realist Report (BlogTalk)
The Realist Report
(
TalkShoe
)
The Realist Report
(
YouTube
)
Download
Posted by zapoper
at 5:32 PM
7 comments: